---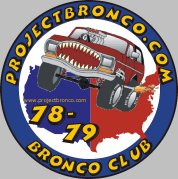 New for 2006! Now there are two ways to join the PJB club!
Method 1 - Automatic Annual Subscription via PayPal.
Method 2 - Manual Subscription (printing out the sign-up form and mailing a check or money order)
PJB Club membership is only $50.00 up front (price includes USPS Priority shipping in the US and standard USPS shipping to Canada ) with a $20.00 annual renewal fee. As soon as your payment is received, your PJB Club membership package containing one T-Shirt, one club magnet, two club decals, and 10 club business will be sent in the mail to you. Your member name will also be entered into the PJB club database and will be given special access to the member-only areas. To join the PJB club today, simply select your method of joining (Method 1 or 2) and follow the appropriate instructions below:
Method 1 -- Automatic Annual Subscription via PayPal
| | |
| --- | --- |
| | Simply click on the "subscribe" button to the left to begin the sign up process. Please note that this subscription is completely automatic. You will be billed $50.00 for the first year (includes membership kit) and $20.00 per year thereafter -- automatically. |
IMPORTANT: Please enter following information during the PayPal signup process: Name, address, phone number, email address, user name from the PJB Forums (if registered), shirt size, and any general information about your Ford truck or Bronco you would like to share.
Method 2 -- Manual Subscription:
PJB Club membership via manual subscription details are the same as above. Please follow the process below to subscribe manually to PJB:
Print out the signup form below
Fill in all of the requested information
Enclose a check or money order made out to ProjetBronco for the amount of $50.00, along with the amount of any additional merchandise you would like to order at this time. To purchase additional merchandise, please print & fill out the merchandise order form.
Mail your printed signup form & check or money order to:
ProjectBronco - Membership Subscription

130 South Tyger Lane

Roebuck, SC 29376
That's it. That's all there is to it. So print out the order form below and get your payment in the mail to join the fastest growing Bronco Club on the Internet!